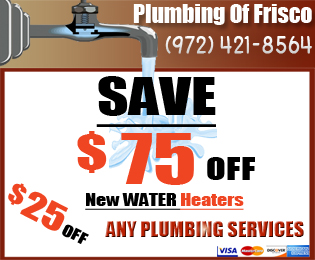 Welcome To Garbage Disposal Of Frisco

Another one of the many services that we are happily ready to provide you to is a garbage disposal repair. The employees of Plumbing of Frisco love our disposals, and we're sure that you probably do, too. As a result, we'll be there for you whenever something goes wrong with your personal unit.


However, sometimes fixing something is not always the best solution to the problem. Are your malfunctions bigger than the size of Texas and you are fed up with this messed up product? If so, reach out to us and we can set you up with a garbage disposal replacement.