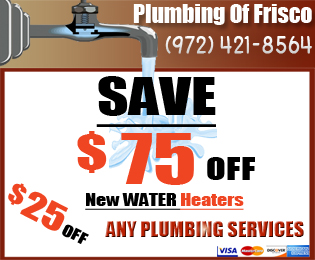 Welcome To Sewer Repair Of Frisco

Has a sewer repair been on your mind for the longest time but you still have not reached out to a professional company to get it resolved once and for all? If you would like some plumbers to get this handled for you, then you will be in good hands if you call Plumbing of Frisco Texas. Sewers are no match for our tough workers.


When it comes to sewer repair, it can definitely be tough at times finding the right people to help you. Some companies back down from big challenges like these, and others simply do not have what it takes to handle it in the best why possible. However, as long as you call upon our workers, you will never have to worry about it not being taken care of.