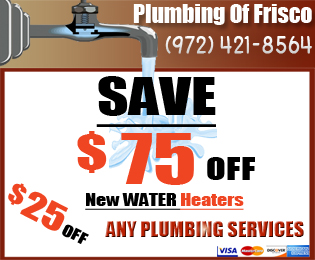 Welcome To Water Heater Of Frisco

A tankless water heater is an amazing thing to have present in your home when you want to save some space as well as some energy. Because these units are basically a small box instead of a large tank, you will no longer have to stress out about designating space in your attic or garage for heaters. A lot of our Texas clientele love the room in their homes they save because of these heaters.


Another option that a lot of people love to go for is the gas water heater. This is a very large unit that is operated in a traditional manner, but you can rest assured knowing that you will get a good amount of performance out of it. Because of its high capacity, you will not have to ever worry about your family running out of hot waters during a hectic morning routine.